Welcome to the OrangeCarrotJuice Fans Wiki!
27 Articles! - 567 Edits! - 32 Files! - 6 Users!
Explore!
Slideshow for Exploring :)
What and who was OrangeCarrotJuice?
OrangeCarrotJuice was a cool carrot. He owns this wiki and was cool.
Although OrangeCarrotJuice was also the owner, he also did have some good friends, including Irregular coca cola and Tildeman123.
Though it is true that he had friends, he also had enemies, too, including Android carrot, who tried to kill derpy carrot, although his attempts were unsucessful.




Lastly, we must worship our god, Irregular coca cola. ahem:

We worship the irregularivness of him that makes him our god. Because our God marry Tildeman, he become demi-god like percy jacktheson that is our prayer for today
Epicness over here :D
The News and events
Help us improve
start helping us build this wiki :)
How to summon the god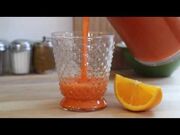 Community content is available under
CC-BY-SA
unless otherwise noted.